Ayurrathna Alleppey Ayurvedic Resort's Shirodhara ayurvedic treatment can help you live a full of health, happiness, and vitality. Ayurrathna Alleppey is the only one Ayurvedic Resort in Kerala where you can get the best and most effective Shirodhara ayurvedic Treatment in the world of Ayurveda.
The word "Shirodhara" is a combination of two words "shiro" means head and "Dhara" means flowing fluid. This world-renowned Kerala panchakarma therapy is best for soothing the nerves and nourishment of the brain.
In Shirodhara ayurvedic treatment, a continuous stream of warm medicated oil is poured in a rhythmic manner on the forehead (the location of "third eye") for about 45 minutes.  The gentle pressure and soothing warmth of the oil allow the body, mind and nervous system to experience a soul-deep calmness, similar to a state of meditation.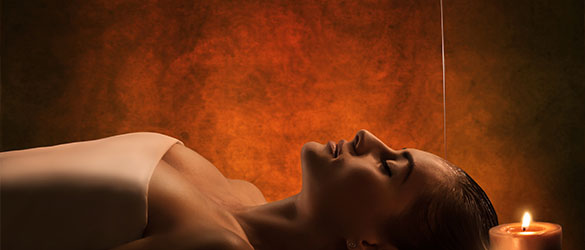 Shirodhara ayurvedic treatment enhances circulation in the brain, improves memory, nourishes hair, provides sound sleep and calms the body and mind. Naturally, the quality and effectiveness of Shirodhara ayurvedic treatment consist largely in the quality and characteristics of oil used.