Ayur Rathna Alleppey Ayurvedic Resorts Rejuvenation Treatment in Kerala can help you live a full of health, happiness, and vitality. Ayurrthna Alleppey is the only one Ayurvedic Resort in Kerala where you can get the best and most effective Rejuvenation Treatment in the world of Ayurveda.
In Ayurveda, Rejuvenation has been termed as Rasayana. Ayurveda describes rejuvenation as "that which destroys the old age and diseases is called Rasayana".
According to Ayurveda, rejuvenation aims at keeping the enzymes in the tissue cells in their normal functioning condition. These cells are to be revitalized and their composition has to be changed. The tranquility of the mind has to be promoted and the nerves, as well as bones, are to be kept soft and soothed. This prevents the process of aging and makes the individual free from any disease even at an advanced age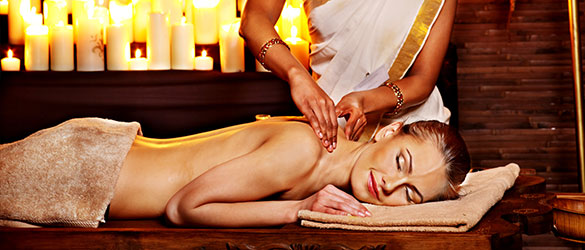 The rejuvenation treatment in Kerala in Ayur Rathna Alleppey Ayurvedic resort includes treatment using herbal oils and medicines, which revitalizes and detoxifies your body thus purifying you and making you feel completely rejuvenated.